Our humble beginnings ensure that we bring a human approach
– we stay grateful and focus onresults that benefit our clients. GH & Sons aim to honour our father's legacy by taking the opportunity to construct homes that are liveable & personal.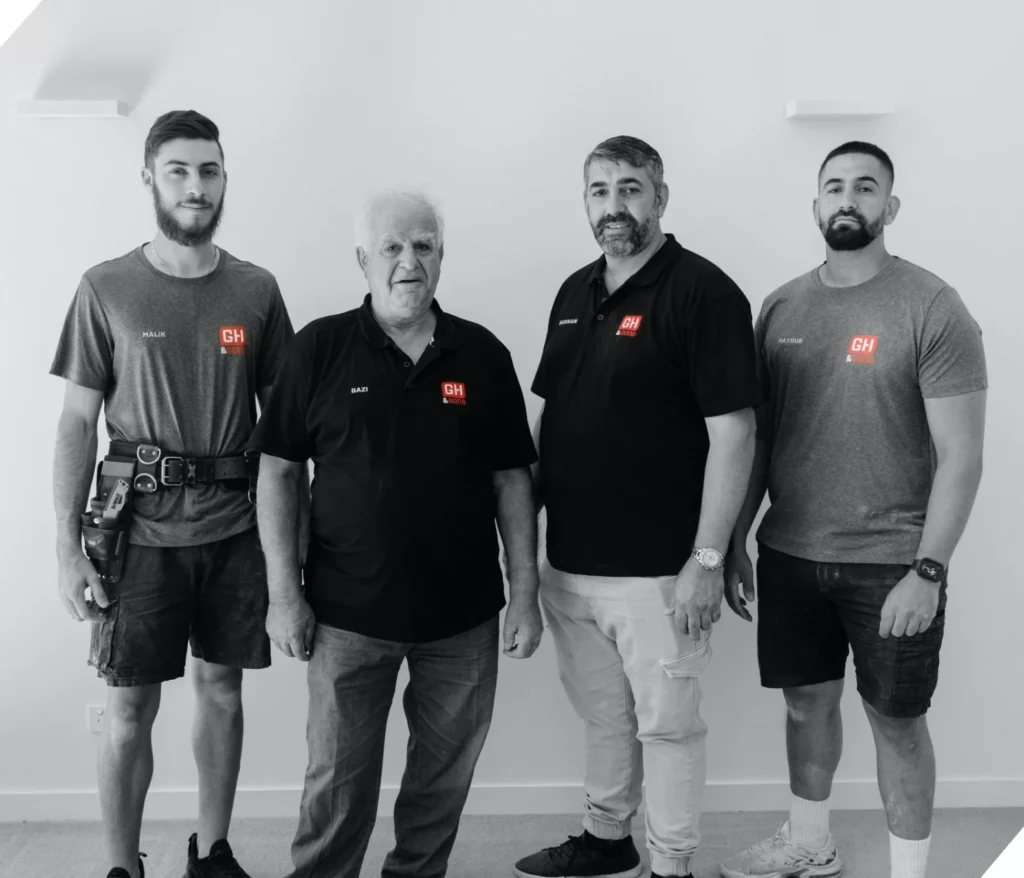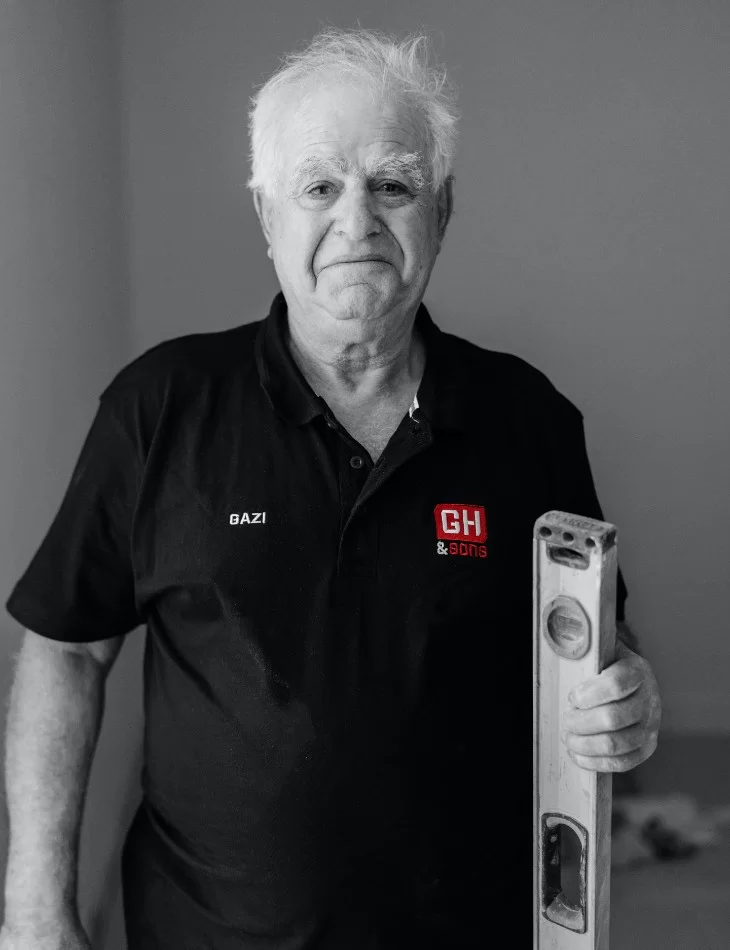 The founder of GH & Sons, Gazi Hage migrated to Australia in 1971 with a wealth of construction and renovation expertise already under his belt. Working as a cement renderer, Gazi found himself in a time of mass residential construction as Sydney-siders sprawled out into the suburbs. With a fast growing reputation for quality workmanship, Gazi extended into construction and renovation, quickly building a name for his work on high-end properties in Sydney's East.

50 years later, Gazi's family enterprise GH & Sons has become a leading name in building and renovation in a new era of construction. His passion and commitment is a testament to the driving force behind GH & Sons.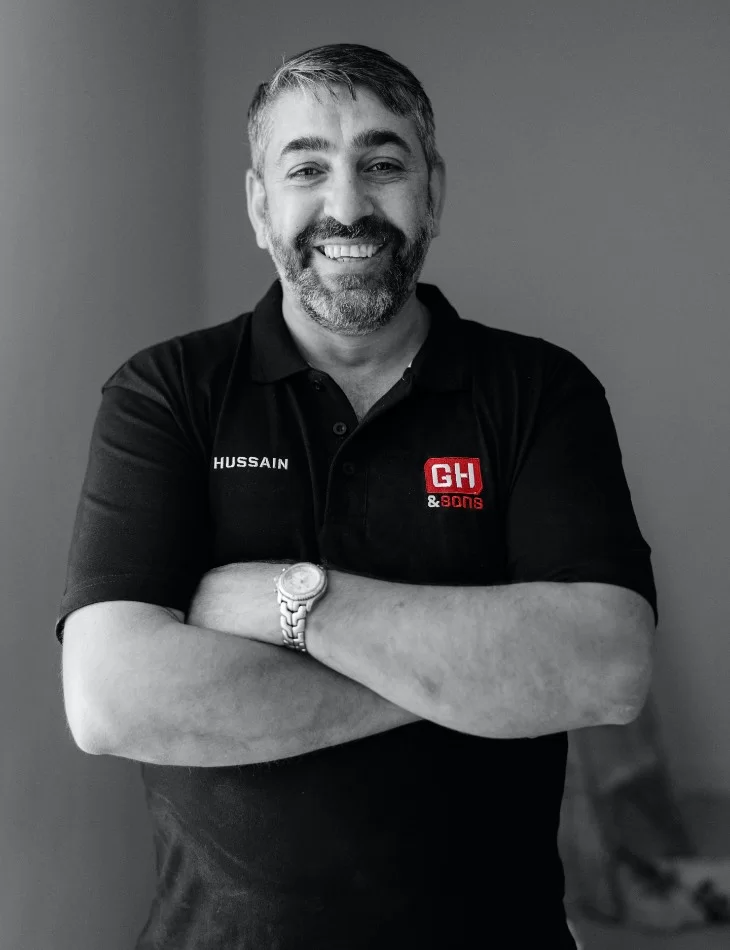 Having witnessed first hand the dedication and commitment of his father, Hussain continues the legacy built by Gazi as Director and Construction Manager of GH & Sons. With a Certificate & Diploma in Building Construction, an Associate Diploma in Civil and Structural Engineering, Hussain is well-equipped as the face of the business, maintaining the highest standards of workmanship and practice.

With a hands-on approach, Hussain manages every project whilst keeping the front and back end of the business running smoothly. Day-to-day, he liaises with key stakeholders to create and maintain healthy relationships, ensuring that the GH & Sons legacy speaks true to its humble roots through his commitment to humility and passion for quality driven results.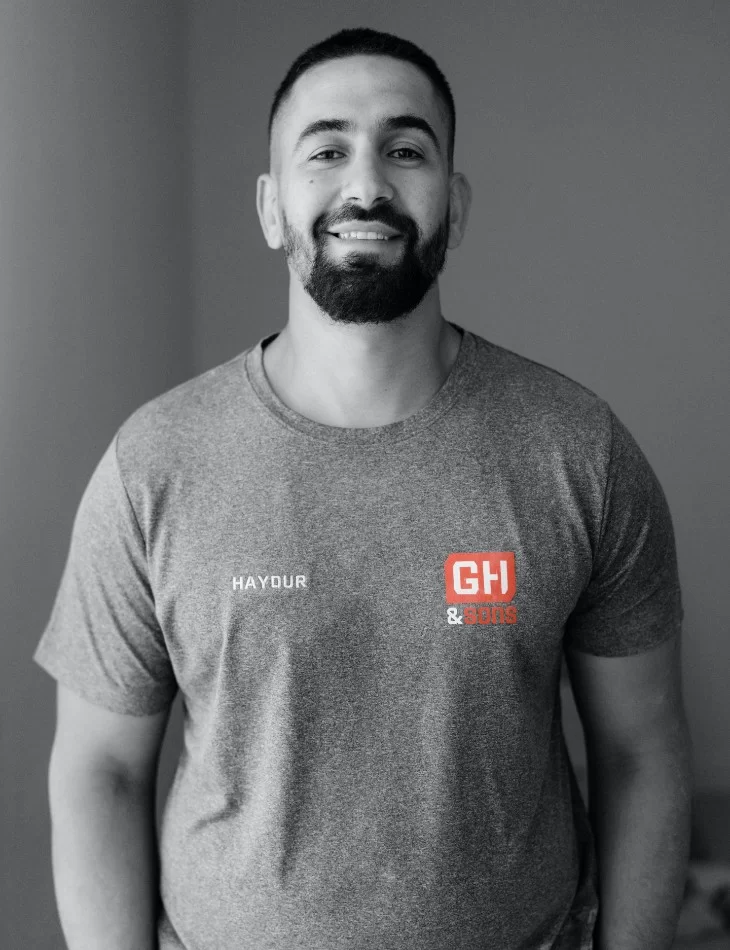 As Foreman and Carpenter, Haydur Hage has been a part of GH & Sons for over 10 years, continuing a long lineage of dedication to building excellence. Having commenced his apprenticeship with the family business at just 17 years old, Haydur is now a fully licensed carpenter with a Certificate IV in Building Construction, applying his skill as a carpenter with unparalleled dedication and expertise, whilst also supervising a variety of projects.

As Foreman, Haydur is responsible for every-day site coordination and quality control. He brings a wealth of knowledge and expertise to each project, working with clients to ensure they are comfortable and confident throughout the construction process. Haydur works alongside Hussian in continuing to build upon the legacy built by Gazi.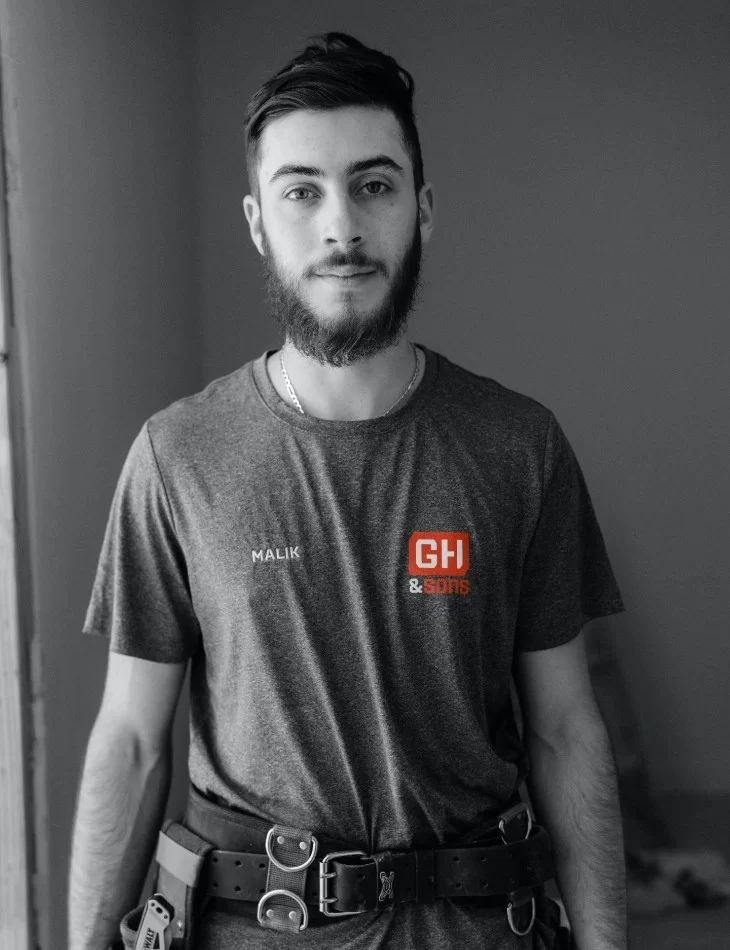 The youngest member of the GH & Sons three-generation legacy, Malik Hage represents the strength of Gazi's original passion and vision. Working as a carpenter, Malik supports the team and works on a variety of projects, both construction and renovation, ensuring the vision of GH & Sons and their clients are achieved and expectations exceeded.

Having grown up witness to the work of his father, and his father's father, Malik builds upon the reputation of GH & Sons through dedication and quality workmanship. Set to continue his family's legacy, Malik is poised to one-day take the reins, leading the business into a new era of construction excellence whilst continuing the values of legacy, passion, quality, people and humility established by his grandfather Gazi over fifty years ago.